Netscape 4.x
1) From the menu at the very top of this page, select Edit and then Preferences.

2) From the left-hand column, highlight Navigator.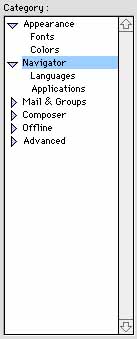 4) On the right side, under Navigator Starts With, click on Home Page.

5) Below Home Page and next to Home Page Location type in http://www.jesusanswers.com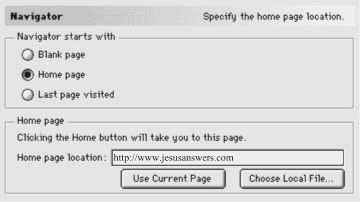 4) JesusAnswers.com is now your homepage. God Bless.